FREE PREGNANCY CHALLENGE: say bye-bye to harsh chemicals & toxins.
Green Baby Deals is reader-supported. When you buy through links on our site, we may earn an affiliate commission. As an Amazon Associate, we earn from qualifying purchases.  Learn more.
Connect with others from pregnancy through motherhood (on a free app). Join community now.
Plastic is all around us. While it can be a useful material in many ways, it's not always the safest. Especially when it comes to babies, as they tend to put everything in their mouths.
So what about PEVA? Is PEVA safe for babies?
PEVA is safer for babies than PVC, as it doesn't contain any chloride that can produce harmful gas. That said, it's still not recommended to expose babies to PEVA. The effects of and safety of PEVA for babies have not been fully determined. Therefore, it's best to keep PEVA away from babies whenever possible.
In this article, you'll learn:
What things contain PEVA.
The effects of PEVA on babies.
Safer alternatives to PEVA.
Let's dig in.
Safety for Babies: PEVA Compared to Phthalates and Bisphenols
Considering many plastics aren't totally proven to be harmless to babies, the amount of it used around babies is shocking.
The problem is that there are so many plastics on the market that it is hard to pinpoint which ones are safe.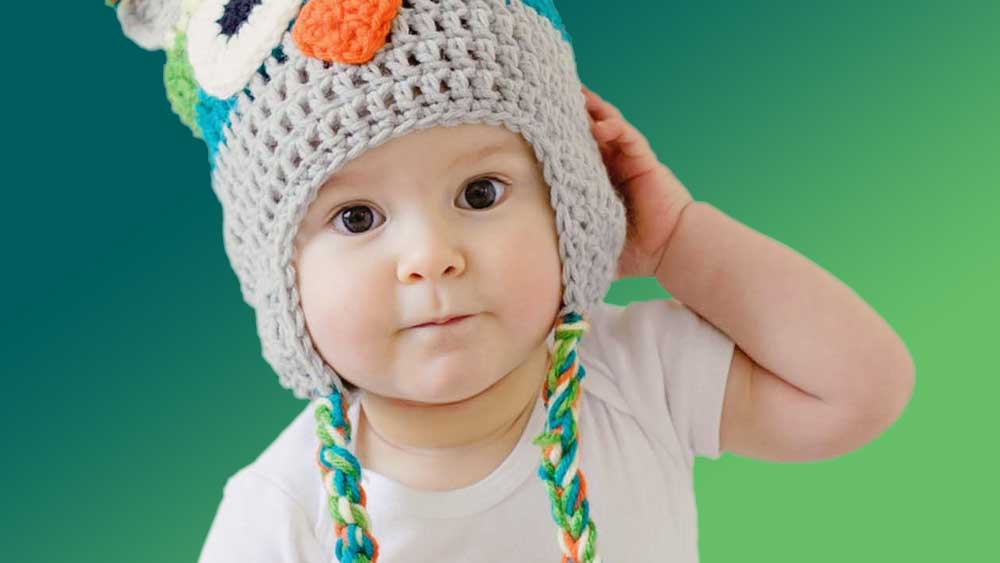 Phthalates
You'll want to avoid phthalates as much as you want to avoid attempting to pronounce it (but if you're curious – it's "tha-lates"). This ingredient is used to make other ingredients more flexible.
In general, you should check the recycling label to determine if plastic is safe for babies, or anyone, to use. 
Suppose the recycling label has a number 3. In that case, it indicates that the material contains phthalates, such as PVC, and should be avoided. (See the full recycling numbers chart here.)
Phthalates can be hidden in many baby products like diapers, toys, shampoo and lotions. The less exposure the better, and here's why:
Phthalate exposure can disrupt normal growth and development. And remember, baby's skin is more absorbent than ours.
Bisphenol
A chemical compound known as Bisphenol A, or BPA, has been used to make food containers.
The problem with BPA is that it has been proven to seep into the food and beverages it contains. 
Ingesting BPA can possibly cause health problems with fetuses' brain and prostate glands and children of all ages. It may also cause behavioral problems, type 2 diabetes, high blood pressure, and heart disease. 
BPA is also more prone to seepage if heated, so you should never put BPA plastics in the dishwasher. Bisphenol plastics are recognizable by the number 7 on their recycling label. It is best to avoid using BPAs at all, but especially avoid exposing babies and children to materials made with BPA.
PEVA
PEVA seems to be less harmful to children compared to PVC and BPA, as it doesn't emit harmful gasses or seep into food.
PEVA a polyethylene vinyl and is recognized by the numbers 1,2,4, or 5 on its recycling label. It's considered a "better Polyethylene", and Polypropylene plastics are generally considered safer for babies.
What Effects Can PEVA Have On Babies?
The question concerning the effects of PEVAs on babies is difficult to answer, as not a lot of research has been done on the safety of the chemicals used in making PEVA on babies. Many of the chemicals used in the making of PEVA are largely untested in terms of human safety.
What is known is that PEVA does not contain phthalates, which are known to be carcinogens. They also don't appear to seep into food or other products in them. For these reasons, PEVA has been adopted as a safer alternative for babies than other types of plastics.
However, some studies have found that:
PEVA materials can be toxic to some living things.
The chemicals used to make PEVA may cause some adverse reactions in babies, but these effects have not yet been established.  
PVC and BPA both had some immediate effects on babies, including eczema, digestion problems, and behavioral abnormalities.
While studies have not yet found evidence that PEVA is harmful to babies, it's possible that this material might cause similar symptoms.
The biggest concern with PEVA regarding its safety to babies is that babies tend to put everything in their mouths.
So, while PEVA might be a safer alternative for adults, any side effects caused by PEVA will be a lot more severe for babies as they are exposed to the materials more directly.
In general, it would be wise to try and stay clear of any plastics, including PEVA.
Many children's toys were once made from PVC, which we now know is harmful.
Baby bottles and sippy cups were once made from BPA, which we now know is harmful.
For this mama, until more research has been done in terms of its safety, it just makes sense to avoid PEVA as well.
Safer Alternatives to PEVA for Babies
Luckily, there are many safer alternatives to using PEVA, or any plastics, for babies. Let's first look at some common baby products that can contain PEVA:
Baby Bibs
Plastic mattress covers
Toys
Plastic table coverings
Lunch coolers
Shoes
Diaper bags
Food containers and bottles
Diapers and baby wipes
I know it can be overwhelming, but there are safer alternatives to PEVA bibs, mattress covers, table coverings, diaper bags, and lunch coolers.
Look for more natural fibers, such as bamboo, cotton, and wood.
Plastic bottles? Use glass baby bottles. They've been strengthened to be more durable and can even accommodate boiling water.
Plastic sippy cups? Use a glass sippy cup.
Plastic diapers? If you're not cloth diapering, choose a non-toxic diaper.
Replace PEVA food containers with containers made from glass or bamboo — I love these glass storage containers for breastmilk and beyond.
It isn't easy to eliminate all plastic toys, but is it possible? Check out an awesome collection of wooden toys for babies here.
Also consider more natural baby products here.
While these products might be more expensive, they are by far safer than any plastic material for babies.
Many of the alternatives mentioned also don't have a shorter life expectancy. For example, wooden toys and teething toys will last just as long as plastic ones. 
The general rule when trying to limit the contact your baby has with PEVA is to control what you can when you can. You may not completely be able to avoid plastic, but you can make substitutes for many products.
I always want to give you the best options that won't break the bank so check out my natural baby registry must-haves here.
Is PEVA Safe for Baby Bibs?
Since your baby will be wearing a bib quite often and the bibs are so close to their mouths, I don't recommend bibs made with PEVA.
And in my experience, those slippery bibs only cause the food to slide down into their laps. I didn't love the pocket bibs either. I found them hard to clean and a happy place for hidden food and trapped moisture (which can lead to mold, ew).
In addition, they're worthless for the teething period. You want something that can absorb the drool.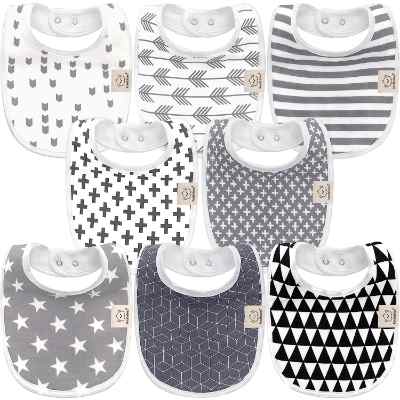 Go with a GOTS organic cotton bib. They absorb well and they're super easy to throw in the wash with other clothes.
Is PEVA Safe for Babies?
Although PEVA is considered to be safer for babies than other plastics such as PVC and BPA, it's still best to avoid PEVA whenever possible.
This is because many of the chemicals used in the making of PEVA are largely untested in terms of human safety. More research needs to be done on the potential effects and dangers of PEVA.
That's all there is to it, mamas. Congrats on taking one more easy step toward living a safer greener life for you and baby.
Ready for more? Take the FREE Pregnancy Green Yourself Challenge.
Peace love & baby kicks.
Care to share?
Sources
1. Trasande, Leonardo; Shaffer, Rachel M.; Sathyanarayana, Sheela; Lowry, Jennifer A.; Ahdoot, Samantha; Baum, Carl R.; Bernstein, Aaron S.; Bole, Aparna; Campbell, Carla C.; Landrigan, Philip J.; Pacheco, Susan E.; Spanier, Adam J.; Woolf, Alan D. "Food Additives and Child Health." American Academy of Pediatrics, Volume 142, Issue 2, August 2018, https://publications.aap.org/pediatrics/article/142/2/e20181408/37584/Food-Additives-and-Child-Health
2. "FAQs: BPA and Phthalates." Children's Environmental Health Network, Eco-Healthy Child Care®, February 2016, https://www.cehn.org/wp-content/uploads/2016/02/FAQPlastics_Feb2016.pdf
3. Green, Aaron. "What is PEVA? Is It Safe And What Is It In?" Essential Home and Garden, 10 May 2021, https://www.essentialhomeandgarden.com/what-is-peva/
4. Braun, Joseph M.; Sathyanarayana, Sheela; Hauser, Russ. "Phthalate Exposure and Children's Health." PMC, National Center for Biotechnology Information, 1 April 2014, https://www.ncbi.nlm.nih.gov/pmc/articles/PMC3747651/
5. Allison. "PEVA Material: At-Home Uses." H2ouse, 14 January 2020, https://www.h2ouse.org/peva-material/
6. Bauer, Brent A. "What is BPA, and what are the concerns about BPA?" Mayo Clinic, Mayo Foundation for Medical Education and Research, https://www.mayoclinic.org/healthy-lifestyle/nutrition-and-healthy-eating/expert-answers/bpa/faq-20058331
7. Salampure, Ragini. "What Is PEVA? Is It Safe?" Snapper News, 7 July 2021, https://snappernews.com/what-is-peva/
Jen Brady — Chief Green Mama
Mom of two. Wife of one. Holistic nutritional consultant. Amateur biohacker. Guide of the Green Yourself Pregnancy Challenge. Author of the Green Your Baby Registry Guide.
I'm wild about pregnancy and babies (in a sane way) and I need to steer you away from harsh chemicals and hormone disruptors. Stick with me to keep it lean and green.