FREE PREGNANCY CHALLENGE: say bye-bye to harsh chemicals & toxins.
---
Hypnobirthing Affirmations and Their Amazing Powers
Green Baby Deals is reader-supported. When you buy through links on our site, we may earn an affiliate commission. As an Amazon Associate, we earn from qualifying purchases.  Learn more.
Connect with others from pregnancy through motherhood (on a free app). Join community now.
Congrats on your pregnancy! Giving birth is an impressive and life-changing experience, but it can also fill us with anticipation and anxiety. (This is probably why I switched prenatal care three times and ended up at a birth center).
In preparation for labor and delivery, many mothers-to-be find themselves feeling unease and self-doubt. 
Enter hypnobirthing affirmations. When used correctly, they can empower and motivate expectant mothers.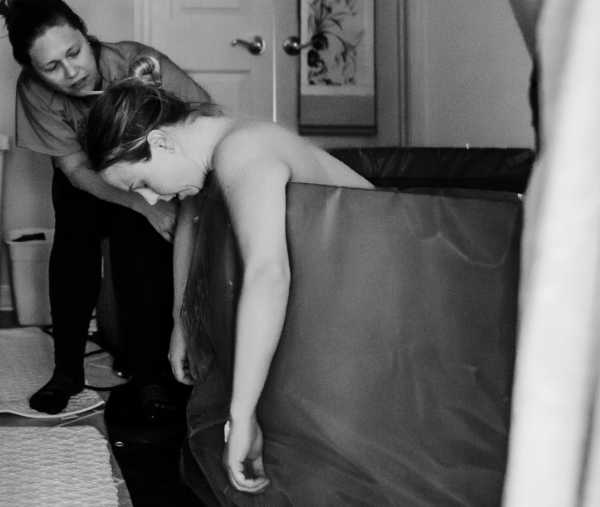 ---

What are Hypnobirthing Affirmation Cards?
Hypnobirthing affirmation cards are small cards that contain positive statements. The mantras are designed to help expectant mothers during labor and delivery.
These cards are often utilized during prenatal classes and at home before birth. They can be brought to the hospital or birthing center to help ease anxiety and remain focused during labor. 
The effectiveness of hypnobirthing affirmation cards (aka birth and labor affirmation cards) lies in their ability to reprogram the subconscious mind.
Repeating positive statements can help to instill confidence, reduce stress, and improve well-being.
---
Origins of Birth and Labor Affirmation Cards
The practice of using affirmation cards during birth isn't a new concept. It's been utilized by various cultures for centuries. In traditional Indian culture, women were given mantras to recite during labor to ease the pain and induce a sense of calmness in the delivery room. 
This practice has since spread worldwide and has become a popular tool for expectant mothers.
---
The Power of Positive Statements
Hypnobirthing affirmations are brief, positive phrases that are easy to remember and repeat. They are typically written in the present tense and focus on positive outcomes. Examples of birth and labor affirmations include:
"I trust the process of birth"
"I am strong and capable"
"My breath is powerful and calming"
---
Benefits of Using Hypnobirthing Affirmation Cards
One of the easiest ways to retain the affirmations (in your pregnant brain) is the use of individual cards.
To help you prepare mentally and emotionally for this transformative experience, check out these affirmation cards. They can help you:
stay calm and focused during labor.
remind you of your inner strength.
approach childbirth with confidence, peace, and a sense of empowerment.
I wish I had these during my pregnancy and labor. I had affirmations on a sheet, but the cards would've been easier (think about how effective flashcards are for kids!) 
Print and practice the affirmations every day leading up to your birth. Pretty soon you'll have them memorized, but also have them with you during your labor. 
You can continue to use your affirmation cards in the postpartum period. Many have said they help to stay grounded and confident as they adjusted to life with a new baby.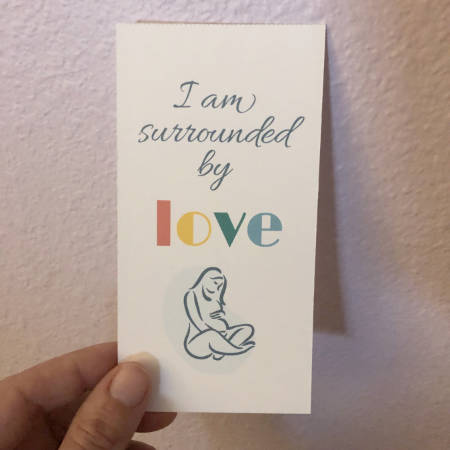 Get printable hypnobirthing affirmation cards to empower your birthing experience.
24 instant download cards included.
For a limited time, use code "HYPNO" for 20% off.
Hope this has been helpful. Thanks as always for your support. Peace love & baby kicks.
---
Care to share?
Jen Brady — Chief Green Mama
Mom of two. Wife of one. Holistic nutritional consultant. Amateur biohacker. Guide of the Green Yourself Pregnancy Challenge. Author of the Green Your Baby Registry Guide.
I'm wild about pregnancy and babies (in a sane way) and I need to steer you away from harsh chemicals and hormone disruptors. Stick with me to keep it lean and green.