11 Sustainable Father's Day Gifts for 2023
---
Green Baby Deals is reader-supported. When you buy through links on our site, we may earn an affiliate commission. As an Amazon Associate, we earn from qualifying purchases.  Learn more.
Connect with others from pregnancy through motherhood. Join community now.
I always have a hard time in my mind putting together "sustainable" and "gift-giving". I typically go for experiences. But choosing an eco-friendly gift can also be a good thing.
Here's a list I put together to help with some sustainable Father's Day gifts. Happy Father's Day to all!
---
1. Reusable K-Cups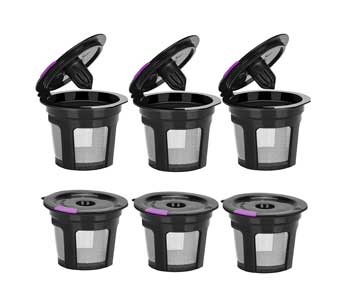 I'm not an owner of one of these myself, but I continuously read about how many of those little cups end up in the landfill.
If your dad already relies on his morning brew with a Keurig, gift him these reusable K-cups. It's a win-win.
Make sure they're compatible as they seem to keep coming out with more options.
---
2. Zero-Waste Starter Kit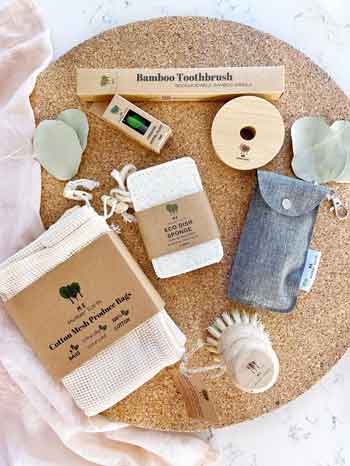 If you're anything like me, you're the green chicky in the family and always introducing ways to reduce waste to other family members.
A zero-waste starter kit as a gift can be an easy way to ease someone into a more sustainable lifestyle.
And, I've found they typically appreciate these gifts and might think twice about accepting that straw at the restaurant.
I love this starter kit from MeMotherEarth because it has a little bit of everything.
---
3. Beautiful Glass Storage Containers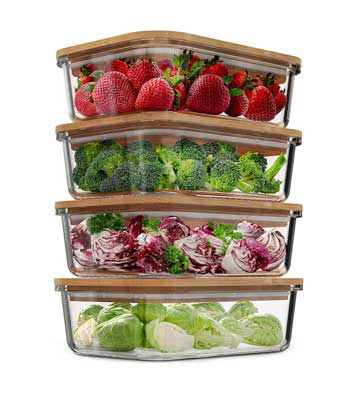 If your dad's still using the plastic containers that you grew up with, they're most likely leaching chemicals and it's time for a change.
Gift these containers made with borosilicate glass and air-tight bamboo lids. They're dishwasher, oven, microwave, and freezer safe.
---
4. Woolly Coolly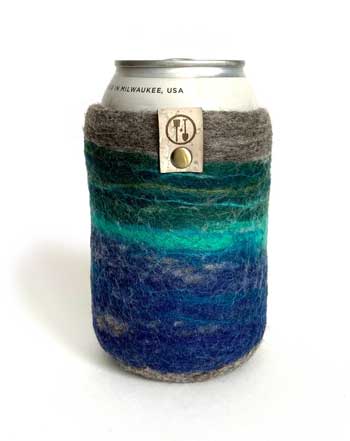 Consider the beer sweater if you're trying to find the perfect gift for the guy who seems to have it all.
This coozie is handmade from locally sourced wool. Since wool is a natural insulator, it'll keep his beverage cold.
Wool can also hold 30% of its weight in moisture before feeling wet, keeping hands dry.
---
5. Organic Handmade Soap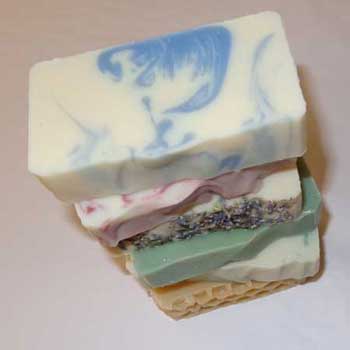 Let's get dads off Dove.
I love gifting soap because it's something we all need!
Here's the next best thing to making the soap yourself.
Main organic ingredients: palm kernel (sustainably sourced from the fruit of the tree, rather than the tree itself), extra virgin olive oil, rice bran oil and mango butter.
There are many many scents to choose from (made from organic essential oils) and you're sure to find his favorite.
---
6. Hemp/Organic Cotton T-Shirt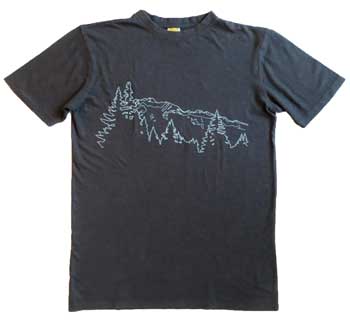 I've got a thing for simple, elegantly-designed t-shirts.
It's a bonus if they're made from hemp and organic cotton.
If your dad like is a nature-lover, gift him this eco-friendly hemp organic cotton t-shirt.
Fabric: 55% hemp 45% Organic Cotton
Ink: Environmentally friendly ink in light gray
---
7. Personalized Cheese Board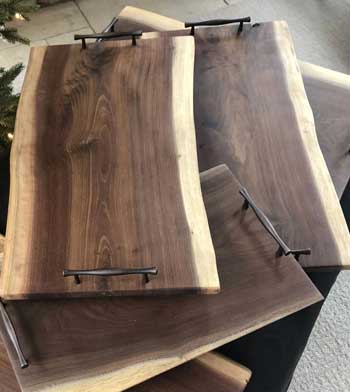 This handmade charcuterie board is handcrafted from one solid piece of walnut wood.
The live edge gives it a beautiful rustic feel and you can get creative with the custom messaging.
I've gifted these myself and the customer service and end product were both fantastic.
---
8. 100% Beeswax Candle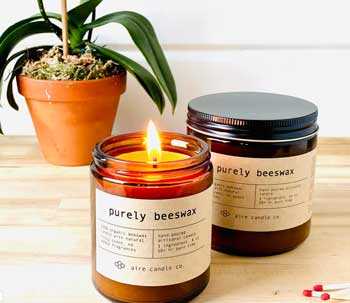 I'm not crazy about the scented candles, even if it's natural.
Check out this 100% pure beeswax candle made from local U.S. beekeepers. It has a naturally pleasant honey aroma.
These candles come in a glass amber jar that emits a vibrant warm tone when lit. They burn 50+ hours.
---
9. The Nest Thermostat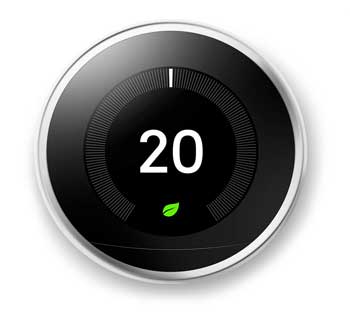 Give the gift that keeps on giving… money in dad's pocket.
I love the Nest thermostat because it saves energy without a lot of work.
If the dad you're buying for hasn't yet upgraded to this thermostat, now might be the time.
---
10. Healthy Snacks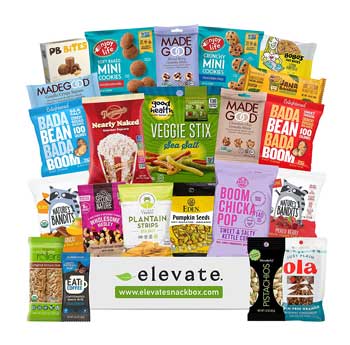 I often gift food. Because I know it'll be used (aka eaten)!
A lot of dads just eat what's in the cupboard. Switch it up a bit with these healthier snacks.
---
11. Fancy Food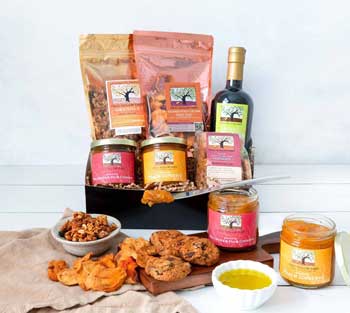 If you're able to gift a bit more than snacks, check out Frog Hollow Farm.
The Essential Gift Box includes a few organic fruit conserves and extra virgin olive oil.
Frog Hollow Farms also has some grass-fed meat options if he's a dad who loves to grill.
---
Sustainable Father's Day Gifts Wrap-up
Father's Day doesn't have to be about gifts just to give a gift. If you're not digging anything on this list, consider a gift certificate to his favorite spot. That's all for now. Thanks for checking out the gifts and keepin' it green!
Care to share?
Jen Brady — Chief Green Mama
Mom of two. Wife of one. Holistic nutritional consultant. Amateur biohacker. Guide of the Green Yourself Pregnancy Challenge. Author of the Green Your Baby Registry Guide.
I'm wild about pregnancy and babies (in a sane way) and I need to steer you away from harsh chemicals and hormone disruptors. Stick with me to keep it lean and green.
Up Next:
• 10 Sustainable Mother's Day Gifts
• Organic Baby Gifts Made in USA