FREE PREGNANCY CHALLENGE: say bye-bye to harsh chemicals & toxins.
---
Shakeology During Pregnancy: 5 Reasons to Just Say No
Green Baby Deals is reader-supported. When you buy through links on our site, we may earn an affiliate commission. As an Amazon Associate, we earn from qualifying purchases.  Learn more.
Connect with others from pregnancy through motherhood (on a free app). Join community now.
Let's face it: grabbing a nutritional shake can be awfully tempting when you're expecting. Maybe because you're tired or maybe because nothing is appetizing (thanks first trimester).
Nutritional shakes sound awesome: blend the powder with some liquid and you're done. Too good to be true? Maybe. Let's dig into Shakeology during pregnancy.
Disclaimer time: Although I studied holistic nutrition, I'm not a doctor or a biochemist. I research ingredients because we all need to look out for ourselves. My goal is to choose what I believe is "safer" based on what I discover. If you have any concerns about the products below or any others, please ask your doctor or midwife.
Is Shakeology Safe for Pregnancy?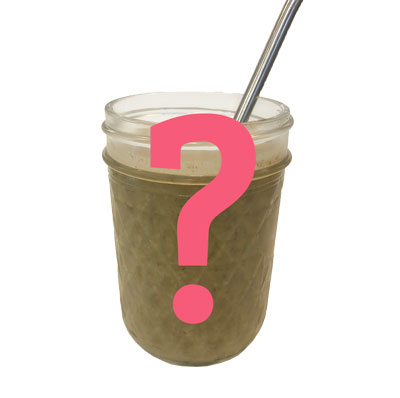 Given the adaptogens, synthetic vitamins, natural flavors and lack of ingredient transparency, I personally wouldn't consume Shakeology nutrition shake during my pregnancy.
In addition, Beachbody's website states "Shakeology should only be taken by pregnant women and nursing mothers under the direction of their physicians."
Is Vegan Shakeology Safe During Pregnancy?   
Vegan Shakeology still includes adaptogens, natural flavors and lack of ingredient transparency. Therefore, I wouldn't consume it during my pregnancy.
Key Takeaways
---
Shakeology contains adaptogens — these should be avoided during pregnancy.
Shakeology contains natural flavors — these can contain both artificial and synthetic chemicals.
Shakeology contains synthetic vitamins — these can interfere with your prenatal recommended dosage.
What is Shakeology?
Shakeology is a nutrition shake sold by Beachbody.
Their website states: "A clinically tested formula with as many as 60 ingredients to help you eat better, feel better, and live better."
But as you read on, you'll discover more isn't always better.
After checking out Shakeology, I was disappointed to see that it contains a "proprietary blend" of ingredients. This means the company isn't being transparent about how much of each ingredient they put in their formula.
I get it — competitors are out there. But by reading the label, I can't tell how much of one thing is in there. And as a consumer, I want that information.
Each serving is over $4 and it's not even enough calories to be considered a meal replacement. Yikes.
Things to Consider When Consuming Shakeology During Pregnancy
So, besides the sticker shock, here's what makes me a little hesitant to consume Shakeology during pregnancy. Let's take a look at Chocolate Whey, one of their bestsellers.
ADAPTOGENS
Shakeology contains "proprietary adaptogens" including ashwagandha and astragalus.
Because it's proprietary, the consumer has no idea of how much they're consuming.
I personally stay away from any supplemental adaptogens during pregnancy, as they can be very stimulating and can even cause miscarriage.
It also uses raw maca powder, which Illuminate Labs states "any company selling raw maca has incompetent formulators in our opinion." 
SYNTHETIC VITAMINS
Besides my daily prenatal vitamin, synthetic vitamins are another thing I steered clear of during pregnancy. It's a delicate balance: you want enough for you and baby for development, but too much can be harmful. Shakeology contains synthetic vitamins A, C, E and B-complex, which are some of the most common ingredients in prenatal vitamins.
NATURAL FLAVORS
I've been on the hunt for the phrase "natural flavors" in ingredients lately. Why? Because it's similar to when "fragrance" is listed.
Meaning — companies can put a whole bunch of things under "natural flavors", things we probably don't want in our bodies.
"In reality, 'natural flavors' are a far cry from what consumers might expect, as they can contain both artificial and synthetic chemicals (often used as processing aids)." source
Unfortunately Shakeology (just like Ka'chava) contains natural flavors.
PART OF AN MLM
I must note that Shakeology is part of Beachbody, which is a legitimate MLM (not a pyramid scheme). Still, there's a lot of pushing of products and unhappy members. Because of this, I personally pass on purchasing anything related to the company.
GENERAL STANDARDS
We have to look out for ourselves because the regulations on supplements in the U.S. are weak. Whenever I purchase from a supplement company, I'm looking for a few things:
Medical credentials
Third-party seals/verified testing
Other certificates (cGMP certified, etc.)
Aside from a few organic ingredients, I'm not finding any of these things with Shakeology.
Join the FREE PREGNANCY CHALLENGE and say bye-bye to harsh chemicals & toxins.
(By entering your email you agree to receive emails from Green Baby Deals. No spam, just awesome. Unsubscribe anytime.)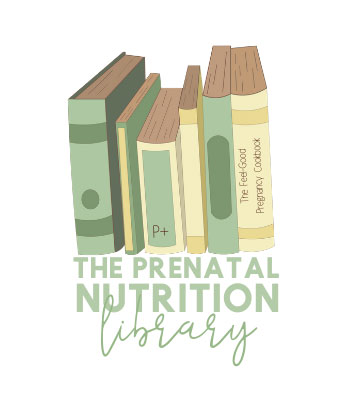 STOP
Are you overwhelmed trying to figure out what to eat during your pregnancy? Check out The Prenatal Nutrition Library.
Shakeology Conclusion and Alternatives
I give Shakeology a hard pass during pregnancy. I always go for organic whole foods whenever possible. Snack on nuts, cheese and fruit — really whatever your body's craving within reason.
If it's a packaged product, I focus on these things:
Fiber
Sugar
Protein
Non-GMO
Ingredient list
For an on-the-go snack between meals with high protein, high fiber, and zero natural flavors, my fave is ALOHA organic bars. Still want a protein powder? Go with Truvani® (first ingredient is organic pea protein). Take a look and compare:
| | Shakeology Chocolate Whey | ALOHA Peanut Butter Chocolate Chip | Truvani Chocolate Protein Powder |
| --- | --- | --- | --- |
| Calories | 160 | 240 | 130 |
| Fiber | 6g | 10g | 2g |
| Sugar | 7g | 5g | 2g |
| Protein | 17g | 14g | 20g |
| Non-GMO Certified? | No | Yes | Yes |
| No Artificial/Natural Flavors? | No (contains natural flavors) | Yes | Yes |
| Average cost per serving | $4.30 | $1.70 | $2.50 |
Best Protein Bar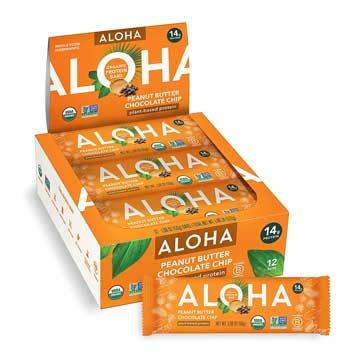 Best Protein Powder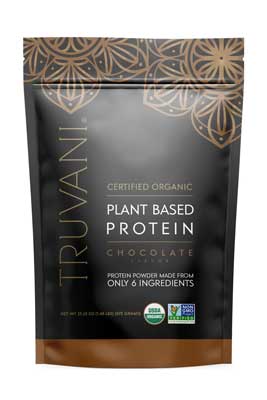 Save big with using Honey coupon codes and join TopCashBack for real cashback on every purchase.
That's all mamas, hope this helps! Congrats on taking one more easy step toward living a greener life for you and baby.
Peace love & baby kicks.
Care to share?
Jen Brady — Chief Green Mama
Mom of two. Wife of one. Holistic nutritional consultant. Amateur biohacker. Guide of the Green Yourself Pregnancy Challenge. Author of the Green Your Baby Registry Guide.
I'm wild about pregnancy and babies (in a sane way) and I need to steer you away from harsh chemicals and hormone disruptors. Stick with me to keep it lean and green.