FREE PREGNANCY CHALLENGE: say bye-bye to harsh chemicals & toxins.
---
Quest Bars When Pregnant: Are They OK?
Green Baby Deals is reader-supported. When you buy through links on our site, we may earn an affiliate commission. As an Amazon Associate, we earn from qualifying purchases.  Learn more.
Connect with others from pregnancy through motherhood (on a free app). Join community now.
I know protein bars can be awfully tempting when you're expecting. Maybe because you're tired or maybe because nothing is appetizing (thanks first trimester).
Protein bars sound awesome: it's a delicious snack and filled with something you need during pregnancy. Too good to be true? Maybe. Let's dig into Quest, a popular protein bar.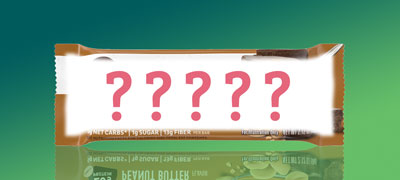 Here's what you'll learn today:
Disclaimer time: Although I studied holistic nutrition, I'm not a doctor or a biochemist. I research ingredients because we all need to look out for ourselves. My goal is to choose what I believe is "safer" based on what I discover. If you have any concerns about the products below or any others, please ask your doctor or midwife.
What is Quest Nutrition?
In 2010, the first Quest Protein Bar was created by Ron and Shannan Penna. They were hand-rolled and gained popularity quickly.
Although they're still probably best-known for their protein bars, Quest Nutrition now has a wide variety of options. These include chips, cookies, and pizza. They continue to focus on high protein.
In 2019 Quest was acquired by Simply Good Foods (aka Atkins brand).
After checking out Quest bars, I was disappointed to see that they contain protein isolates, natural flavors, and sugar substitutes. They're also not certified GMO-free or organic.
If you need a grab-and-go snack when pregnant, there are much better choices.
Should You Eat Quest Bars When Pregnant?
Quest bars are not recommended during pregnancy because they include processed protein isolate ingredients, natural flavors and ingredients that probably contain GMOs.
Quest Bars Ingredients Breakdown
Let's look deeper into these ingredients of the Quest Protein Bar. I used the Chocolate Peanut Butter flavor for this example, but the ingredients below are found in most of the bars.
Milk and whey protein Isolates
The Quest Bars' source of protein comes from milk protein isolate and whey protein isolate, which are highly processed.
Both milk and whey protein isolates are processed from milk. Since these bars aren't certified non-GMO or organic, we can assume the milk comes from cows that have been raised on GMOs, antibiotics, and other drugs.
NATURAL FLAVORS
I've been on the hunt for the phrase "natural flavors" in ingredients lately. Why? Because it's similar to when "fragrance" is listed.
Meaning — companies can put a whole bunch of things under "natural flavors", things we probably don't want in our bodies.
"In reality, 'natural flavors' are a far cry from what consumers might expect, as they can contain both artificial and synthetic chemicals (often used as processing aids)."1
Potentially contains GMOs
Since Quest Bars include corn fiber and aren't organic or certified non-GMO, we can assume they potentially contain GMOs.
There's not enough scientific evidence yet to know what harm ingesting genetically modified organisms (GMOs) can cause us, but we do know more than 40 nations are now required to label it on their packaging. And in some countries, GMOs are banned entirely.
We also know GMOs result in increased pesticide use that's getting into our foods. And that's bad for the environment, us, and our unborn babies. The world's leading cancer experts stated that glyphosate, a common herbicide, is "probably carcinogenic to humans".2
In the US the labeling of GMOs isn't currently required. Here's how to avoid them: if it's certified organic, there won't be any GMOs. You can also look for the "Non-GMO Project" certification found on many packages.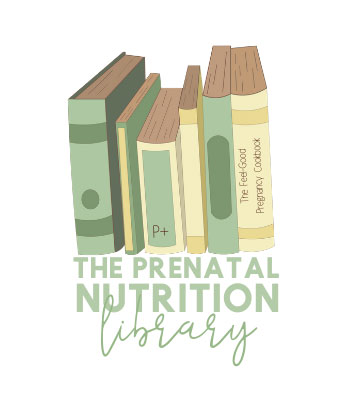 STOP
Are you overwhelmed trying to figure out what to eat during your pregnancy? Check out The Prenatal Nutrition Library.
Quest Bar Alternatives
I'll always recommend you make your bars at home, but I know that's not always the most convenient option. If you need an on-the-go bar, reality is they're all processed in some way. But your best bet is to choose something as close to whole foods as possible.
If it's a packaged product, I focus on these things:
Fiber
Sugar
Protein
Non-GMO
Organic
Ingredients
I'm sticking with the chocolate peanut butter flavors below, but if you're not a fan, most brands have plenty of options.
1.
BEST ALL AROUND

: ALOHA Organic Protein Bars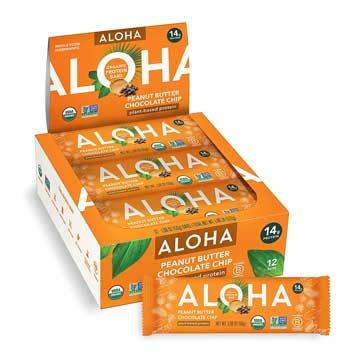 For an on-the-go snack between meals with high protein, high fiber, low sugar and zero natural flavors, go with ALOHA Organic Plant Based Protein Bars.
This bar got me through the occasional midnight pregnancy craving when I was way too tired to put together a snack.
They're also a great option postpartum while nursing, as you can replenish those precious calories that are quickly sucked away. 
The dark chocolate, rich peanut butter and a bit of sea salt will satisfy a few cravings (without the bad stuff). 
Certified B Corp, vegan, non-GMO and organic.
---
2.
BEST ON A BUDGET

: Orgain Organic Plant-Based Protein Bar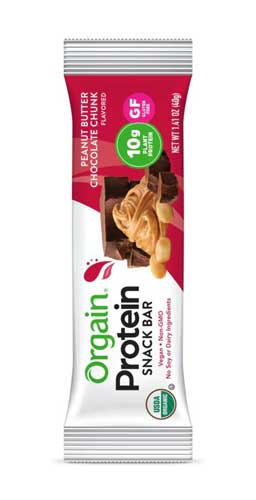 Here's another vegan option with 10g of plant-based protein from brown rice, pea, and chia seeds.
The Peanut Butter Chocolate Chunk flavor has 6g of sugar and only 1g of fiber. But it's certified USDA organic, non GMO, and typically less expensive than other options.
---
3.
BEST WHOLE FOODS BAR

: OHi Wholesome Bars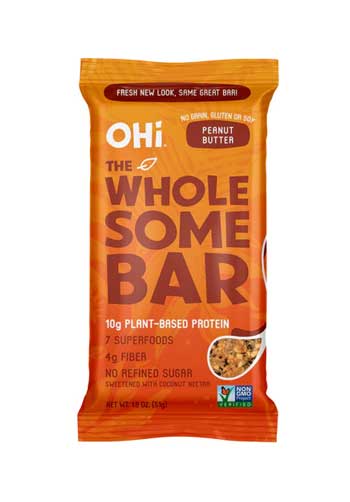 If you choose your protein from a whole food source, it'll be less processed. It's also likely to have a better absorption rate in your body because it contains its original content like fiber, vitamins, minerals and essential fatty acids.
The OHi Wholesome peanut butter bar has 10g of plant-based protein, 4g of fiber, 6g of sugar and 280 calories.
Keep them in the fridge while storing, but they'll be fine at room temperature for 1-2 weeks so it's still a great on-the-go option.
The OHi bars are made of mostly organic ingredients, certified non-GMO, vegan, certified C.L.E.A.N., and free of grains and gluten.
---
4.
BEST BAR with the least ingredients

: New Primal beef stick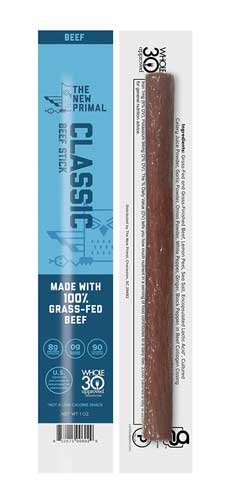 Maybe not quite a bar, but if you're looking for a quick snack on the go that has a bit of protein, consider a beef stick.
The New Primal beef stick is made with grass-fed and grass-finished beef. The Classic Beef option provides 8g of protein and 0g of fiber and sugar.
It's also gluten-free, Whole 30-approved, and paleo/keto friendly.
Admittedly I'm not a big meat eater, but when I do, I always try to go for grass-fed and grass-finished.
Although not certified non-GMO, it doesn't contain ingredients that would lend itself to contain any GMOs. The lactic acid is derived from non-GMO cane sugar and palm oil.
---
Let's take a quick look and compare:
| | Quest Bar: Chocolate & PB | ALOHA Bar: PB Chocolate Chip | Orgain Bar: PB Chocolate Chunk | OHi Bar: Peanut Butter | New Primal Beef Stick |
| --- | --- | --- | --- | --- | --- |
| Calories | 210 | 240 | 150 | 280 | 90 |
| Fiber | 13g | 10g | 1g | 4g | 0g |
| Sugar | 1g | 5g | 6g | 6g | 0g |
| Protein | 20g | 14g | 10g | 10g | 8g |
| Non-GMO Certified? | ✘ | ✔️ | ✔️ | ✔️ | ✘ |
| No Artificial/Natural Flavors? | ✘ | ✔️ | ✔️ | ✔️ | ✔️ |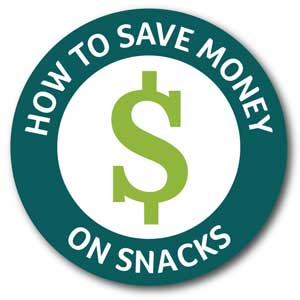 How to Save Money on Pregnancy Snacks
1. Join TopCashBack. It's free and the savings add up fast. Vitacost is on there and it's often up to 6% cashback. It's easy to redeem as well.
2. Use Honey. Forget trying to look up coupon codes. Use Honey and it'll find the best usable codes when you go to checkout. I've saved hundreds.
3. Vitacost. No membership fee and there's always a coupon code. Use TopCashBack and Honey with Vitacost, and your savings are huge.
4. Use Amazon's Subscribe & Save for up to 15% off (up to 20% off with Prime membership).
That's all mamas, hope this helps! Congrats on taking one more easy step toward living a greener life for you and baby.
Ready for more? Take the Green Yourself Pregnancy Challenge here.
Peace love & baby kicks.
Care to share?
Sources
1. Goodman, Matthew J. "The 'Natural' vs. 'Natural Flavors' Conflict in Food Labeling: A Regulatory Viewpoint." PubMed, National Center for Biotechnology Information, 3 December 2018, https://pubmed.ncbi.nlm.nih.gov/29140655/
2. "IARC Monograph on Glyphosate." https://www.iarc.who.int/featured-news/media-centre-iarc-news-glyphosate/
Jen Brady — Chief Green Mama
Mom of two. Wife of one. Holistic nutritional consultant. Amateur biohacker. Guide of the Green Yourself Pregnancy Challenge. Author of the Green Your Baby Registry Guide.
I'm wild about pregnancy and babies (in a sane way) and I need to steer you away from harsh chemicals and hormone disruptors. Stick with me to keep it lean and green.