FREE PREGNANCY CHALLENGE: say bye-bye to harsh chemicals & toxins.
---
Here are the 7 Best Organic Baby Food Delivery Options
Green Baby Deals is reader-supported. When you buy through links on our site, we may earn an affiliate commission. As an Amazon Associate, we earn from qualifying purchases.  Learn more.
Connect with others from pregnancy through motherhood (on a free app). Join community now.
When I had my first baby, the thought of feeding her something that was sitting on the shelf of a grocery store for who knows how long felt like, well, feeding my dog.
I wouldn't go there. Nope — my baby would have fresh organic fruits and vegetables grown from my own backyard…
Enter reality. I did have a garden, but the variety wasn't there — more fennel anyone? And the time to tend to it dwindled with an infant and full-time gig.
So I committed to buying organic/local and let the Vitamix blender do its job. (I passed on the silly baby food maker — they don't last.)
Enter baby #2. Wow all this chopping, blending and storing baby food thing was getting tough. I've got a crazy toddler, infant and oh still that full-time gig. Self-care is laughable at this point. Just trying to put food on the table…
Hmmm maybe those jar foods on the shelf aren't so bad. They're organic at least, right?
Are Organic Baby Foods Safe?
A study in 2019 revealed the presence of heavy metals and pollutants (including arsenic and lead) in unsafe levels in 95% of tested grocery-store baby food brands, even in some organic baby foods.
That's bad news for babies and their tiny developing brains. These chemicals have been shown to lower their IQ. Read the full report here.
Admittedly, my 2nd baby did get some of that. There really weren't too many other options at the time.
Enter organic baby food delivery.
Wait what? Yup this is a thing now. And it's not cheap. My frugal mind is baffled but if there's one thing I'll spend a little extra on: it's good food. Especially in the development age.

So whether you need a full-time food service, or if you want to just supplement a bit with the organic foods you dread prepping in the kitchen (think: beets and pomegranate), consider opting into organic baby food delivery.
Why I'd Pay More for an Organic Baby Food Delivery Service:
Huge variety of fruits and veggies that are hard to find elsewhere.
Expand your baby's palette, making it easier to keep up the good eating later on.
Save your precious time: organic baby food — prepped and delivered to you.
So which one? My friend Mo from Parental Questions compared 7 Organic Baby Food Delivery options to help you choose what's best for you and baby.
As Mo says: "Let's be real. We want our kids to grow healthy and strong."
1. Yumi Organic Baby Food Delivery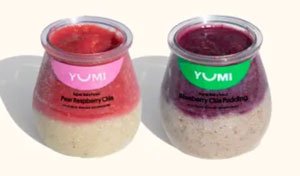 Fresh, organic baby food delivered. Featuring 50+ flavors for ages 5 months to 5 years.
You can shop from pre-made meals, customize meals that suit your child's diet, and season meals.
All meals are certified organic and kosher. They're safe in your fridge up to 1 week. Yumi says: "All Organic. No Synthetics. Never Fortified. No Additives. No Concentrates. Ever."
Yumi offers 3 meal plans to choose from, and you get weekly deliveries of freshly cooked meals.
Each of Yumi's jars = 2x the nourishment and 4x the nutrients of a standard squeeze pouch.
I love how they categorize the meals into different stages/ages. The site is super easy to navigate. They also have a "milestone plan" based on your baby's development stage.
Read the full Yumi baby food review here.

Get 50% OFF your first order with code GREENBABY
2. Nurture Life Organic Baby Food Delivery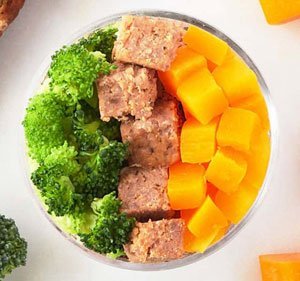 Nurture Life delivers dietitian-approved meals that are ready to eat. There are meals for babies starting around 10 months, and kids meals up to 12 years.
Nurture Life uses organic produce, whole grains, and antibiotic-free proteins in their meals.
Perhaps the best part of Nurture Life's plans is the flexibility of the deliveries. While there is a weekly plan, delivery can also depend on your schedule.
Meals are shipped cold and fresh. They have a shelf life of 6–7 days in the fridge and 90 days in the freezer. The minimum meal plan size is six.  
Get 50% OFF your first order!
3. Little Spoon Organic Baby Food Delivery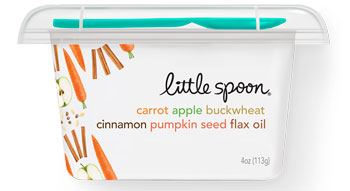 Little Spoon has 100+ ingredients for baby, toddler, and kid meals. All meals are organic with no preservatives, additives, GMOs and extreme heat processing.
When choosing a meal plan, you start by choosing whether you are looking for baby food or a kid's meal. From here, you can customize meals to optimize your baby's health.
Little Spoon's Babyblend meals are non-GMO project verified and USDA Certified Organic.
You can save these fresh meals in the fridge for up to 14 days and are freezer safe for 2 months.
The delivery schedule is flexible, with prices starting around $2.75 per meal. 

Get 25% OFF your first order with code SPOON25
4. Tiny Organics Organic Baby Food Delivery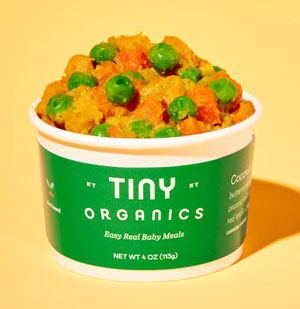 Tiny Organics focuses on organic meals for babies and toddlers aged 8 months to 3+ years with 1, 2, and 4-week delivery schedules.
All meals are plant-based, non-GMO, and are over 70% of the meals are shipped as frozen. You can personalize your baby's meals to ensure they eat as healthy as you want.
Tiny Organics received orders over the weekdays, which are delivered within 5 to 7 business days.
The shipment communications come with a tracking number, so you always know where your order is. You can also freeze the meals for up to 3 months. 
Prices range from about $3.50 – $4.15 per meal, depending on the subscription. Also available: a one-time purchase if you're not ready for a long-term commitment. 
5. Once Upon a Farm Organic Baby Food Delivery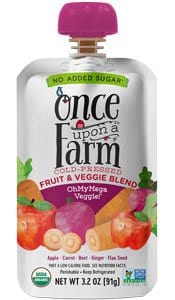 Once Upon A Farm is your go-to delivery provider for organic snacks for your baby. The company sells 100% organic cold-pressed veggies and fruits blends for babies, toddlers, and kids. No added sugar. It's run by actress Jennifer Garner. 
The online shop has various blend choices — with different fruit combinations like berries, mangoes, avocados, apples, and veggies like kale, zucchini, broccoli, among others. The blends are all pediatrician-recommended. 
You can subscribe with a flexible delivery schedule, get a one-time purchase, or buy from local stores.
Bonus: the blends are also available on Amazon here.
6. Raised Real Organic Baby Food Delivery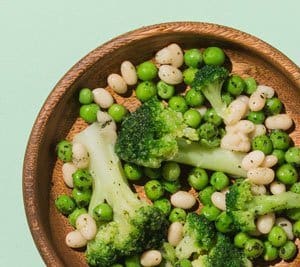 Raised Real is now owned by Once Upon A Farm.
All meals are plant-based, certified USDA Organic and flash-frozen to lock in nutrients.
You choose the meals (16 or 24 meals per order) and adjust or cancel anytime.
They include organic ingredients such as:
Spinach
Banana
White Quinoa
Chia Seeds
Coconut Butter
Meals are ready to eat: warm it up, and you have a meal for your baby in about 6 minutes.
Currently, the meals are recommended for age 1 and above.

Get $20 OFF your first four 12-meal boxes with code REAL20
Get $60 OFF your first four 24-meal boxes with code REAL60
7. White Leaf Provisions Organic Baby Food Delivery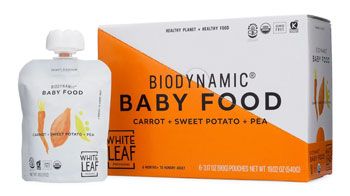 Ready for the most sustainable of all organic baby food delivery options? Go with White Leaf Provisions biodynamic organic baby food.
Why? It's a family-run business, bringing the first 100% regeneratively farmed, biodynamic, organic & GMO-Free baby food line to retail in the US. (Regenerative farming is important — watch Kiss the Ground.)
They go beyond organic to produce the purest foods possible and help heal our planet.
The food pouches are made from multi-layer films produced without the use of BPA, BPS, BP, and BPF and phthalates. The inner layer (the only layer that touches the food) is bonded virgin food-grade polyethylene. You can recycle them through Terracycle.
The pouches are made via heat pasteurization and are shelf-stable up to 1 year.  So these are perfect for on-the-go: travel, diaper bags, etc.
If you choose Subscribe & Save for 10% off, you can get a 24-pack of pouches at around $2.50 for each pouch.
Bonus: White Leaf Provisions baby food is available on Amazon here.
Whether you're working from home or commuting to the office, a busy schedule is no longer an issue for not getting access to the best organic baby foods. 
The above top 7 organic baby food deliveries companies have your back — from grab-n-go to full meals. Sign up and let your baby start eating healthy today.
Tiny Organics vs Raised Real?
The main difference between Tiny Organics and Raised Real is Tiny Organics meals are recommended for ages 6 months and older, and Raised Real meals (now owned by Once Upon a Farm) are recommended for ages 1 year and older.
Both are 100% organic and plant-based. Tiny Organics offers slightly more meal options.
Yumi vs Little Spoon?
The main difference between Yumi and Little Spoon is Yumi meals are plant-based, dairy and gluten-free, recommended for ages 4-24 months, and delivers weekly. Little Spoon meals are recommended for ages 4 months to 10 years and delivers bi-weekly.
Both are 100% organic, non-GMO, and free of preservatives.
In addition to being plant-based, dairy, and gluten-free, Yumi is also "big-9" allergen-free, and kosher. It also won the Clean Label Project® Purity Award.
Get 50% OFF your first YUMI order with code GREENBABY.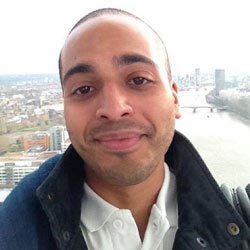 Mo Mulla is a work from home dad who enjoys reading and listening to music. He loves being a dad and husband to a growing family. He loves writing about his passions and hopes to change the world, 1 blog post at a time! You can find his parenting blog here: www.ParentalQuestions.com
That's all there is to it, mamas. Congrats on taking one more easy step toward living a safer greener life for you and baby.
Ready for more? Take the FREE Pregnancy Challenge or check out all the baby registry must-haves here.
Peace love & baby kicks.
Care to share?
Up Next:
• Benefits of Organic Baby Food: Why I'll Always Choose Over Conventional
• These 18 Natural Baby Products Will Keep it Safe (& Cheap)