FREE PREGNANCY CHALLENGE: say bye-bye to harsh chemicals & toxins.
---
Is Pea Protein Safe During Pregnancy?
Green Baby Deals is reader-supported. When you buy through links on our site, we may earn an affiliate commission. As an Amazon Associate, we earn from qualifying purchases.  Learn more.
Connect with others from pregnancy through motherhood (on a free app). Join community now.
You might be surprised at how much protein you actually need during pregnancy. Studies show 79g – 108g of protein per day is ideal depending on the stage of pregnancy.source That's a lot!
Ideally, you'll get this protein through whole food sources, but supplementation may be necessary.
Disclaimer time: Although I studied holistic nutrition, I'm not a doctor or a biochemist. I research ingredients because we all need to look out for ourselves. My goal is to choose what I believe is "safer" based on what I discover. If you have any concerns about the products below or any others, please ask your doctor or midwife.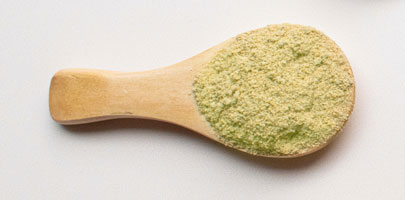 Is Pea Protein Safe During Pregnancy?
Yes, pea protein can be safe and is a good source of protein during your pregnancy. Choose a pea protein that's non-GMO, organic, and free from natural and artificial flavors.
Always consult with your doctor or midwife before taking any dietary supplements during pregnancy.
Key Takeaways
---
Pea protein contains all 9 essential amino acids — these are important for pregnancy.
Pea protein can satiate you more than whey protein — keeping you fuller for longer. source
Pea protein is a plant-based protein that's easily digested.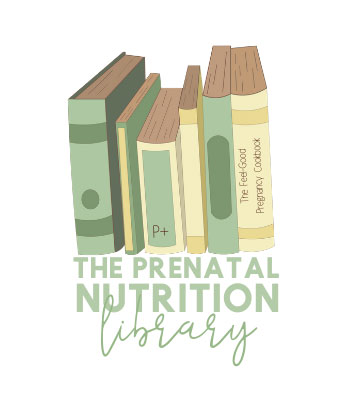 STOP
Are you overwhelmed trying to figure out what to eat during your pregnancy? Check out The Prenatal Nutrition Library.
Is Arbonne pea protein OK for pregnancy?
I love that Arbonne is non-GMO and a certified B corp. But it includes natural flavors and synthetic vitamins, and it's not organic. For those reasons, I wouldn't consume it during pregnancy.
What's the best pea protein powder for pregnancy?
Go with Truvani® Plant Based Protein Powder. It's USDA Certified, non-GMO, vegan and free of dairy, soy and gluten.
Note you don't always need a powder for high protein. For an on-the-go snack between meals with high protein, high fiber, and zero natural flavors, my fave is ALOHA. Take a look:
| | ALOHA Organic Protein Bars | Truvani Chocolate Protein Powder |
| --- | --- | --- |
| Calories | 240 | 130 |
| Fiber | 10g | 2g |
| Sugar | 5g | 2g |
| Protein | 14g | 20g |
| Non-GMO Certified? | Yes | Yes |
| Protein Source | Peanuts, brown rice, pumpkin seed | Pea, pumpkin & chia |
| No Artificial/Natural Flavors? | Yes | Yes |
| Average cost per serving | $1.70 | $2.50 |
Best Protein Bar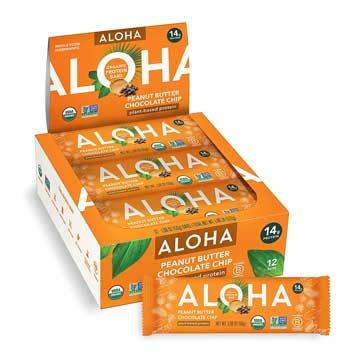 Best Protein Powder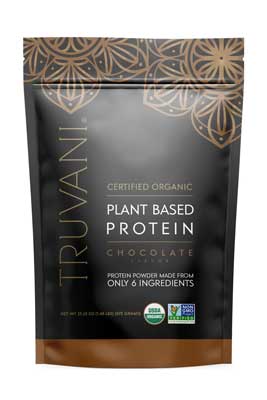 Save big with using Honey coupon codes and join TopCashBack for real cashback on every purchase.
That's all mamas, hope this helps! Congrats on taking one more easy step toward living a greener life for you and baby.
Peace love & baby kicks.
Care to share?
Jen Brady — Chief Green Mama
Mom of two. Wife of one. Holistic nutritional consultant. Amateur biohacker. Guide of the Green Yourself Pregnancy Challenge. Author of the Green Your Baby Registry Guide.
I'm wild about pregnancy and babies (in a sane way) and I need to steer you away from harsh chemicals and hormone disruptors. Stick with me to keep it lean and green.