FREE PREGNANCY CHALLENGE: say bye-bye to harsh chemicals & toxins.
---
Is BODYARMOR Safe to Drink While Pregnant? 4 Reasons Why I Wouldn't
Green Baby Deals is reader-supported. When you buy through links on our site, we may earn an affiliate commission. As an Amazon Associate, we earn from qualifying purchases.  Learn more.
Connect with others from pregnancy through motherhood (on a free app). Join community now.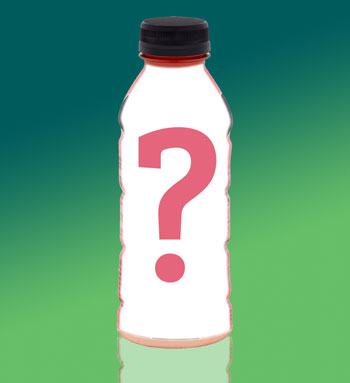 BodyArmor has gained some popularity as a competitor to the famous Gatorade. Sports drinks sound tempting with added electrolytes to help keep you hydrated. Too good to be true? Maybe. Let's dig into BodyArmor SuperDrink, a popular sports drink.
Disclaimer time: Although I studied holistic nutrition, I'm not a doctor or a biochemist. I research ingredients because we all need to look out for ourselves. My goal is to choose what I believe is "safer" based on what I discover. If you have any concerns about the products below or any others, please ask your doctor or midwife.
What is BodyArmor?
BodyArmor SuperDrink (stylized as BODYARMOR) is marketed to athletes and those who are physically active. It's a sports drink that contains B-complex vitamins, electrolytes, and other nutrients. The drink is designed to help improve energy levels and performance.
After checking out BodyArmor SuperDrink, I was disappointed to see that the second ingredient was sugar and it also contains natural flavors.
PROS
+ Contains no artificial sweeteners, flavors or dyes

CONS
– Contains 28g of sugar (per 16oz).
– Contains natural flavors.
– Contains concentrated coconut water.
– Contains a lot of added vitamins that may be too much with your prenatal vitamin.
Things to Consider When Consuming BodyArmor SuperDrink During Pregnancy
Here's what makes me a little hesitant to consume BodyArmor SuperDrink during pregnancy:
LOTS OF SUGAR
The BodyArmor SuperDrink contains 28g sugar (per 16oz. serving). That's a boatload for a beverage.
The secondhand sugar effect is real: "sugar consumption during pregnancy may contribute to increased gestational weight gain and the development of pregnancy complications, including gestational diabetes, preeclampsia and preterm birth."1
Although the LYTE version contains no added sugar, it does contain erythritol and stevia as sweeteners.
Especially during your pregnancy, you'll want to avoid super sugary beverages.
SYNTHETIC VITAMINS
Besides my daily prenatal vitamin, synthetic vitamins are another thing I steered clear of during pregnancy. It's a delicate balance: you want enough for you and baby for development, but too much can be harmful. BodyArmor SuperDrink contains vitamins A, C, E and B-complex, which are some of the most common ingredients in prenatal vitamins.
COCONUT WATER FROM CONCENTRATE
Many companies that use coconut water concentrate do so because it makes importing the product cheaper and easier.
There's a big downside to this process: to turn it into a concentrate, coconut water must be heated to extremely high temperatures for an extended period of time. This heat will cause the beneficial enzymes to lose their effectiveness. Therefore, coconut water will lose a substantial amount of its most beneficial nutrients.
If I'm going to consume any type of coconut drink, I always try to find organic, fair trade, and not from concentrate (check out Harmless Harvest Coconut Water here).
Side note: coconut water is a great choice for before and during labor. (It was my drink of choice during both labors!)
NATURAL FLAVORS
I've been on the hunt for the phrase "natural flavors" in ingredients lately. Why? Because it's similar to when "fragrance" is listed.
Meaning — companies can put a whole bunch of things under natural flavors. Here's what PubMed has to say about them:
"In reality, 'natural flavors' are a far cry from what consumers might expect, as they can contain both artificial and synthetic chemicals (often used as processing aids)."2
Unfortunately, it's found in so many packaged foods today. As hard as it is, I'm trying to avoid them when I can.
Is BodyArmor SuperDrink Safe to Drink During Pregnancy?
Given the amount of sugar, added vitamins, concentrated coconut water and natural flavors, I personally wouldn't consume BodyArmor SuperDrink during my pregnancy.
What Does BodyArmor Say About Consuming Their Sports Drink During Pregnancy?
As of this writing, I couldn't find anything about pregnancy on BodyArmor's FAQ page.
Side note: BodyArmor has a class action lawsuit that began in 2020, stating the label is "misleading and deceptive to a reasonable consumer….The amount of sugar in BodyArmor's sports drinks could lead to diabetes, obesity and heart problems."3
Interesting to note there are a few comments on this page regarding breastfeeding and consuming this drink:
"I began to drink Bodyarmor with the interpretation that this was great for hydration while breastfeeding, coconut water and other natural flavors. This drink caused migraines due to sugar crashes and upset stomachs. I was always thirsty after drinking this beverage, became borderline diabetic."
"I was told to drink these because they're healthy and include coconut water which would improve my milk supply. It made me feel like crap and I was drinking these 2-3 times a day thinking it was helping my baby meanwhile it was what was constantly made me feel sick. So disappointing, I figured it was just normal postpartum sickness."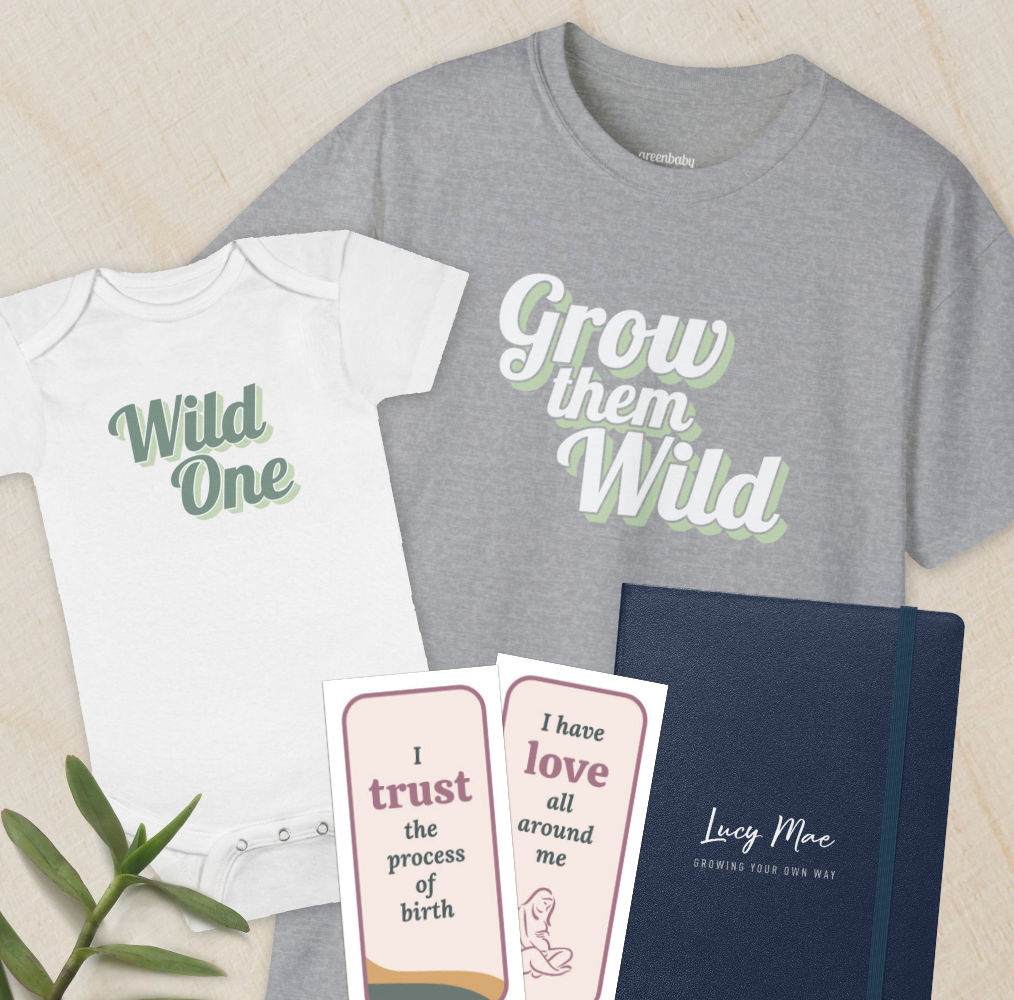 From Bump to Baby
Discover eco-friendly clothing, sustainable pregnancy journals, baby checklists and more.
Are Electrolytes Safe During Pregnancy?
Electrolytes are minerals and salts that help to keep the body's cells hydrated. Electrolytes are important during pregnancy because they help to prevent dehydration, which can lead to various health problems.
That said, electrolytes can also be harmful if they aren't balanced properly. If you are supplementing with electrolytes and have concerns about the safety of your electrolyte intake during your pregnancy, have a chat with your doctor or midwife.
Do You Really Need to Supplement Electrolytes During Pregnancy?
There's been a lot of debate lately about whether or not pregnant women should be supplementing with electrolytes. Some believe that doing so is necessary to help maintain fluid balance and prevent complications, while others say it's unnecessary and could even be harmful.
The truth is that there isn't enough research to provide a clear answer on this topic. It's going to depend a lot on the individual and their diet during pregnancy.
Keep in mind that there are foods that naturally contain electrolytes. Consuming whole foods like fruits, vegetables and nuts can help keep your electrolytes in balance.
BodyArmor Conclusion and Alternatives
So, would I drink BodyArmor SuperDrink while pregnant? Although it's considerably better than Gatorade, I won't be consuming it during pregnancy.
If you simply need hydration, the best choice (and much cheaper) will always be water.
Are you sweating excessively during physical activity? Talk to your doctor or midwife about the best way to rehydrate. Water still may be the best choice here.
If you're still looking for some added electrolytes, consider LMNT Electrolyte packets. I recommend the raw unflavored version only.
Let's take a quick look and compare BodyArmor and LMNT:
| | BodyArmor SuperDrink (16oz.) | LMNT Electrolyte Powder: Raw Unflavored |
| --- | --- | --- |
| Calories | 120 | 0 |
| Sugar | 28 g (26 g added) | 0g |
| Sodium | 40 mg | 1000 mg |
| Potassium | 700 mg | 200 mg |
| Magnesium | 70 mg | 60 mg |
| No Artificial or Natural Flavors? | No (contains natural flavors) | Yes |

You can get LMNT Electrolyte Powder on Amazon here.
That's all mamas, hope this helps! Congrats on taking one more easy step toward living a greener life for you and baby.
Ready for more? Take the Green Yourself Pregnancy Challenge here to help eliminate harsh chemicals and toxins.
Peace love & baby kicks.
Care to share?
Sources
1. Goran, M. I.; Plows, J. F.; Ventura, E. E. "Effects of consuming sugars and alternative sweeteners during pregnancy on maternal and child health: evidence for a secondhand sugar effect." PubMed Central, National Center for Biotechnology Information, 3 December 2018, https://www.ncbi.nlm.nih.gov/pmc/articles/PMC7441786/
2. Goodman, Matthew J. "The "Natural" vs. "Natural Flavors" Conflict in Food Labeling: A Regulatory Viewpoint." PubMed, National Center for Biotechnology Information, 3 December 2018, https://pubmed.ncbi.nlm.nih.gov/29140655/
3. Henn, Jennifer L. "BodyArmor SuperDrink Class Action Lawsuit Can Proceed, Judge Says" Top Class Actions, 10 September 2020, https://topclassactions.com/lawsuit-settlements/consumer-products/food/bodyarmor-superdrink-class-action-can-proceed-judge-says/
Jen Brady — Chief Green Mama
Mom of two. Wife of one. Holistic nutritional consultant. Amateur biohacker. Guide of the Green Yourself Pregnancy Challenge. Author of the Green Your Baby Registry Guide.
I'm wild about pregnancy and babies (in a sane way) and I need to steer you away from harsh chemicals and hormone disruptors. Stick with me to keep it lean and green.
Up Next:
• Healthy Pregnancy Snacks (That Kick Cravings)
• Is Ka'Chava Safe for Pregnancy?