Last updated: June 12, 2018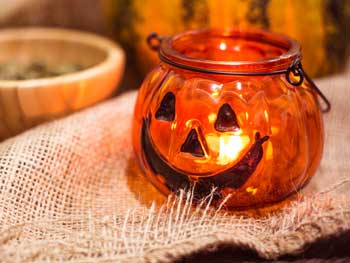 Americans are expected to reach a record high spending of $8.4 billion in 2016 on Halloween costumes, decorations and candy. The National Retail Federation states more than $2.4 billion of that is on candy. We're not trying to take the fun out of Halloween; we're only suggesting organic, inexpensive treats this year. Yes, we still said treats. We never liked being tricked into thinking a pencil or a sticker was a treat on Halloween.
If you're expecting a large crowd of kids at your door this Halloween, save by buying in bulk. The
YumEarth organic lollipops
are available in a 300-pack on Amazon for under $30. YumEarth is the #1 organic candy brand in the U.S. These lollipops are vegan, certified organic and free of gluten, peanuts, dairy, eggs, artificial colors, artificial flavors and high fructose corn syrup.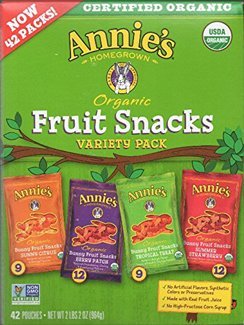 If you're expecting under 50 costumed-kids at your door,
Annie's organic vegan fruit snacks
are a great option for under $25. They're made with real fruit & vegetable juices, certified organic, vegan and free of gluten, artificial flavors, synthetic colors or preservatives and high fructose corn syrup. Want to keep costs down? Choose the
YumEarth organic lollipops in a smaller size: 50 pops for under $7
.
Healthy/Money-Saving Tips for Halloween:

If you can't sew (or don't have the time), purchase your kids' Halloween costumes at your local consignment or thrift store.
Hand out candy over non-candy treats for a great teaching lesson for your kids: natural, organic treats are o.k. and should be enjoyed on special occasions.
Donate a portion of your collected candy to the troops — another great lesson. Learn how to donate to the Operation Gratitude candy give-back here.
Have any other suggestions? Please let us know in the comments below. Wishing everyone a safe and fun Halloween!
Baby on the way? Congrats! Check out our complete natural baby essentials checklist.
You also might like: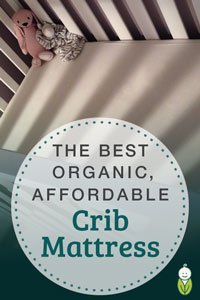 Save
Save
Save
Save
Save
Save
Save
Save
Save
Save