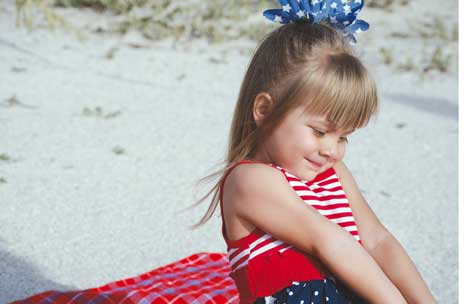 The best baby sunscreen for 2017 is here. Sunscreen usage is always a tricky topic for us green parents. The ideal solution is to cover yourself completely by wearing high-SPF hats and clothing, but sometimes that just isn't practical — especially with summer just around the corner. Some of us are reading all sunscreens cause cancer, and this just isn't true. However, some sunscreens are filled with hormone-disrupting chemicals which could lead to other types of cancer. Even for sunscreens, we go back to our simple ingredient rule: the less the better. This is one area where we might need to spend a little more. There are many chemical-filled dirt-cheap sunblocks out there. For the safety of you and your family, please opt for these non-toxic options:
Mineral oils act to reflect the sun's rays, and red raspberry seed oil comes in at the
highest SPF of 28-50
.
Why we love Berry Beautiful Red Raspberry Seed Oil:
In addition to protecting you from the sun, it contains 83% essential fatty acids that won't clog pores.
Also contains vitamin E and polyphenols, two antioxidants that protect cells from free radical damage and enhance regeneration.
Great for using during moderate outside sun exposure (non-beach/pool days). Determining the exact SPF for this oil is difficult due to possible oxidation, which is why we can't recommend using it during long periods/direct sun exposure.

Non-GMO, cruelty free, vegetarian and vegan. No additives, enzymes, chemicals or solvents.
On the days we know we can't avoid the sun and shade is difficult to find, we should lather ourselves with a non-toxic sunscreen. This is especially important when we're at the beach or in a pool, because the powerful sun reflects off the sand and water. Although this is labeled as a baby product, we suggest using it for the whole family. Please note most pediatricians recommend not using sunscreen until 6 months of age.
Why we love Badger Baby Sunscreen:
Broad spectrum protection from UVA & UVB rays using the safe mineral zinc oxide.
No oxybenzone, octinoxate, or other chemical active sunscreening agents.
Water resistant for at least 40 minutes.
USDA certified organic base of sunflower oil and beeswax.

BPA & phthalate-free tube from #2 recyclable plastic.
Protection from the inside out
Your eating habits can actually have an effect on how your skin handles the rays. While we don't recommend skipping the sunscreen altogether,
research has shown
it's worth the extra effort in your diet to include these skin-saving nutrients:
Vitamin D3: ghee (clarified butter), hard-boiled eggs, cod liver oil, oily fish (such as salmon and trout), and portabello mushrooms. If possible, check your vitamin D levels at your next doctor's visit. Many folks are deficient.
Vitamin C: strawberries, citrus fruits, kiwi, bell peppers, and dark leafy greens.
If you'd like to read more about preventing sunburn with a whole-food diet, we love this article by Wellness Mama.
So now we hope you're prepared for the sun. In general, just use common sense. 20 minutes of mild sun a day = natural vitamin D and is good for all of us. Avoid sun exposure for long periods of time, especially during peak hours (10 a.m. – 4 p.m.). Find shade or bring shade. Please, please do not use chemical sunscreens. Use umbrellas and wear large-brimmed hats and clothing that actually label the SPF. Check your local consignment store for great deals. Also, we love these certified GOTS organic wide brim hats for under $20, and these shirts from eco-friendly Vapor Apparel company.
If you have any thoughts or questions about sun protection, we'd love to hear from you: just fill out a comment below. Wishing all a fun, sun-safe summer.
Pregnant or expecting a baby? Congrats! Check out our complete natural baby essentials checklist or our natural, affordable baby registry ebook guide.
You also might like: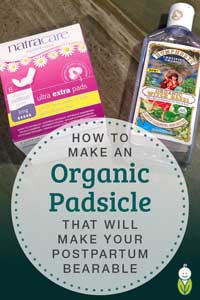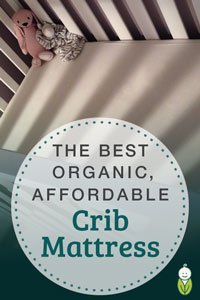 Save
Save
Save
Save