FREE PREGNANCY CHALLENGE: say bye-bye to harsh chemicals & toxins.
---
The best non-toxic organic DEET-free bug spray that's proven to be effective
Green Baby Deals is reader-supported. When you buy through links on our site, we may earn an affiliate commission. As an Amazon Associate, we earn from qualifying purchases.  Learn more.
Connect with others from pregnancy through motherhood (on a free app). Join community now.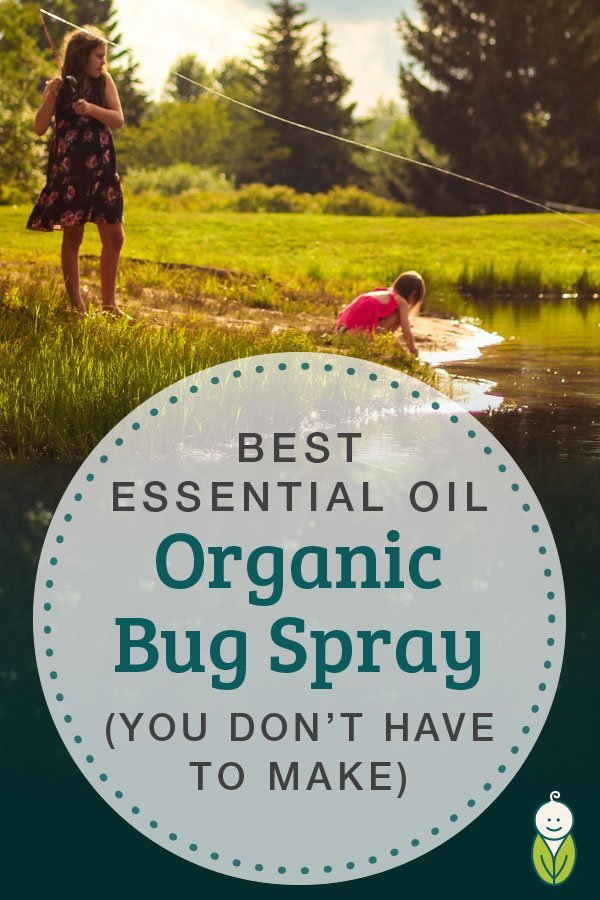 Summer is here and we want to be outside, but mosquito-bourne diseases such as Zika and West Nile are definite concerns for us and our families. Our options used to be: 1. spray yourself with strong chemicals that have had proven effectiveness (DEET and picaridin) or 2. choose a non-toxic bug spray option with various essential oils (either bought or homemade) which we hope will work.
Until now.
Fit Organic has recently launched the only USDA-certified organic mosquito repellent proven to be as effective as DEET, without the harsh side effects. What's the magic ingredient that isn't typically found in other bug sprays? Oleic acid. Todd Wichmann, founder of HealthPro Brands (Fit Organic's parent company), states: "Oleic acid is a natural secretion that is emitted from dying insects; effectively, a death scent. Once the scent is detected, insects avoid the area because they believe something will harm them."
But don't worry, the product does not have the smell of death. Its unique formula relies on two key ingredients: organic lemongrass grown in Nepal and organic oleic acid derived from sunflowers in the United Kingdom. Fit Organic actually first started using oleic acid in their produce wash and consumers noticed it also repelled insects, which began the five-year development for this product.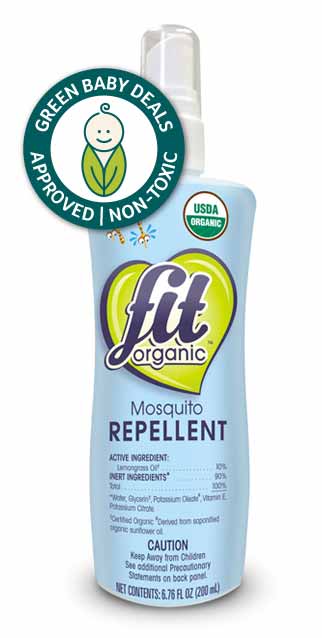 Safe for pregnant women and children. Please see note below.*

Proven 100% effective for 3 hours in the official EPA test method for repellents

— t

ested against mosquitoes that carry the Zika virus, West Nile virus and Malaria.

No harmful aerosols or harsh chemicals.
Not animal tested.
DEET and picardin free.
No GMOs, artificial perfumes, phosphates, petrochemicals, dyes, synthetics, polymers or 1,4 dioxane.
Contains NO synthetics, polymers or 1,4 dioxane
Other ways to prevent bug bites
Just like
sun protection and sunscreen
, there are other precautions we can use so we don't overuse topical applications. Here are a few tips to reduce those pesky bugs:
The three Ds recommended by the AMCA (American Mosquito Control Association): DRAIN any standing water in your yard including pet bowls and bird baths; DRESS yourself with with loose-fitting, light-colored clothing and cover as much as you can while still being comfortable in the summer heat; DEFEND using a repellent.
Install a bat house in your yard.
Fans and windy days are great deterrents.
Schedule outdoor events away from peak mosquito hours: dusk and dawn.
Stay cool and dry when possible — sweat attracts bugs.
Adding garlic and B vitamins to your diet could keep the bugs from biting (not proven, but so good for you anyway).
Studies have shown that drinking alcohol (in particular beer) could make you more attractive to mosquitoes.
*Please note even though Fit Organic states this is safe for children, we recommend you test patch by applying a little to the bottom of their feet and waiting 24 hours to make sure they don't have an allergic reaction. We also recommend the following for ages 6 months to 5 years: dilute product by using 2 parts witch hazel to 1 part Fit Organic mosquito repellent. In general, we don't recommend applying anything topically to babies under 6 months of age, unless medically necessary. Instead, use other precautions such as a stroller screen for under $10.
You can find Fit Organic mosquito repellent bug spray here on here on Amazon. Wishing all a fun, safe summer.
Expecting? Congrats! Check out our complete natural baby essentials checklist
Want a little help creating a natural non-toxic baby registry?  Here's our natural, affordable baby registry ebook guide.
Save
Save
Save
Save
Save