FREE PREGNANCY CHALLENGE: say bye-bye to harsh chemicals & toxins.
---
The cheapest (and still accurate) pregnancy and ovulation tests
Green Baby Deals is reader-supported. When you buy through links on our site, we may earn an affiliate commission. As an Amazon Associate, we earn from qualifying purchases.  Learn more.
Connect with others from pregnancy through motherhood (on a free app). Join community now.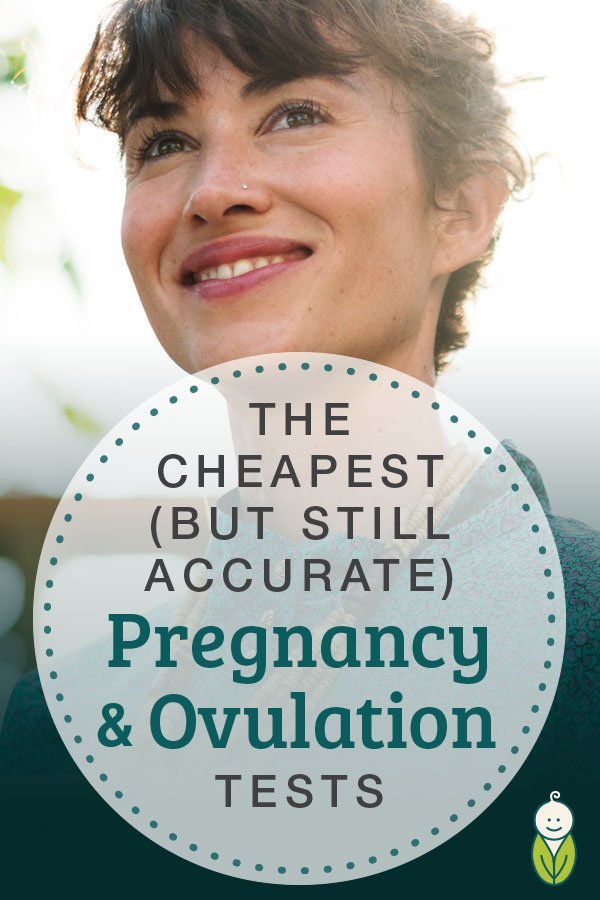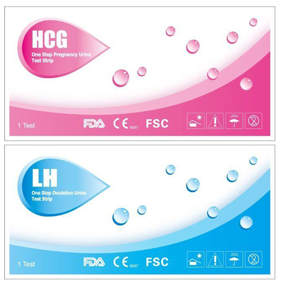 Are you trying to get pregnant? Or trying to figure out when you ovulate? You shouldn't have to worry about your budget on top of the anxiety you may be feeling each month.
We cringe when we walk into a pharmacy and see the plethora of pregnancy and ovulation test kits, typically sold separately and grossly overpriced. You could potentially save yourself hundreds of dollars when you purchase the Wondfo ovulation and pregnancy test strips in bulk.
Why we love:
FDA approved, product of USA and has a very low sensitivity level of 25 miU/ml (comparable to the big brands)
Very minimal packaging and no plastic; a lot less wasteful compared to the single test brands
Each strip is individually packaged, so any unused tests can be sold, donated or given to a fellow mom-to-be
When should you use an ovulation test strip?
Before you start using the ovulation test strips, you'll want to have a good idea of when you actually may be ovulating. Ovulation typically starts on days 12-16 of your menstrual cycle (counting from the first day which would be the start of your period).
But everyone is so different, so it's best to track your cycle for a few months and see if you notice consistent signs of ovulation. Check out OvaGraph or Flo, which are fantastic free ovulation-tracking apps.
What are the signs of ovulation?
Here are a few signs you can check monthly to see when you're ovulating:
Body temperature. A slight rise in your body temperature is very common as ovulation begins. Just take your temp every day at the same time upon waking.
A small pain or cramp. Some ladies will get this in the lower abdomen area around the time of ovulation on either side. This is the release of the egg from your ovary.
Know your body. Your discharge will be an egg-white consistency when you're about to ovulate.
How to use the Wondfo ovulation test strips:
You'll need a clean cup to collect your pee and a timer. Remove the test strip from the sealed pouch and immerse the strip into the urine cup with the arrow pointing towards the bottom of cup.
Take the strip out after 3 seconds and lay the strip flat on a clean, dry, non-absorbent surface (such as the mouth of the cup). Do not allow the urine level to exceed the max marker line.
Read results in exactly five minutes. The Wondfo ovulation test strips have a control line and a test line. If they both show, it is probable you will ovulate within 24-48 hours. If trying to get pregnant, the best time to have intercourse is after 24 but before 48 hours.
To learn more about ovulation and pregnancy, we highly recommend reading Taking Charge of Your Fertility. It will give you a true understanding of your body and will probably save you a few ovulation test strips.
And most importantly, don't stress about this process. This is a fun, exciting time in your life! The ovulation and pregnancy test strips are available here: 100 ovulation/20 pregnancy tests or 50 ovulation/20 pregnancy tests.
Save
Save
Save
Save
Save
Save
Save
Jen Brady — Chief Green Mama
Mom of two. Wife of one. Holistic nutritional consultant. Amateur biohacker. Guide of the Green Yourself Pregnancy Challenge. Author of the Green Your Baby Registry Guide.
I'm wild about pregnancy and babies (in a sane way) and I need to steer you away from harsh chemicals and hormone disruptors. Stick with me to keep it lean and green.