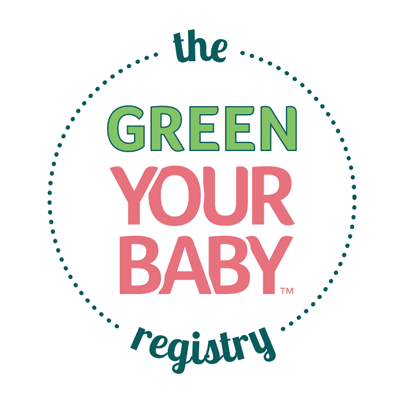 Keep it simple, natural and under budget.
(…on you, a lot.) Our list doesn't. Welcome to your one-stop shop for unsolicited advice on what you need for your registry. No guessing games of good, better and best. It's minimal, non-toxic and organic where it matters most (like where your baby will sleep).
Most registry checklists have 100+ items. Ours is under 65 and includes the newborn stage and beyond.
The time to Green Your Baby™ is before she's born. Oh and if you haven't greened yourself yet, take the free challenge here.
People come out of the woodwork when they hear you're expecting. Graciously accept what they give or let you borrow. It can save you tons and keeps it green of course. But use your judgement: some things you'll want to buy new for your baby — like a crib mattress.
Buying new? If you have the room, keep the original packaging. It's awesome for re-selling or donating to help pay it forward.
We get it — you'll have your personal preferences (e.g. cloth diapering). Use this list as a guide and then go with your (beautiful pregnant) gut.
This list contains clickable affiliate links. It's completely free for you and could help keep our site running. For more information, see the disclosure here.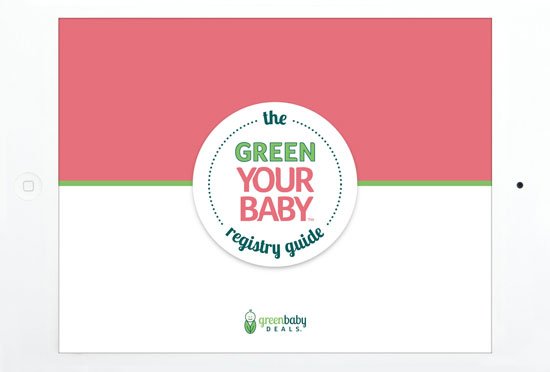 This is just a sample and there's more. Create your entire natural baby registry without leaving your comfy couch.
Most wooden high chairs are very nice but come with a hefty price tag of $200+. The IKEA Antilop high chair has everything you need and can't be beat for the price tag. It's made of the safe #5 plastic: thick hard polypropylene. Wash with warm soapy water.
Avoid dish soap that's potentially harmful but still gets the job done. The Ecover Zero Unscented Dish Soap is biodegradable and free of fragrance, dyes and chlorine. It scores an "A" on Environmental Working Group. (source)
Use it for everything — from your glass baby bottles to your dirtiest pans.
GreenGuard Nursing Chair & Ottoman
If you can't find a used nursing chair that meets your needs and don't have a suitable chair already, go with a new one that has less-toxic fabric than the rest. The DaVinci Maya Glider and Ottoman is Greenguard Gold certified.
It's a great affordable choice between premium non-toxic chairs that'll set you back $2000+, and really toxic crap.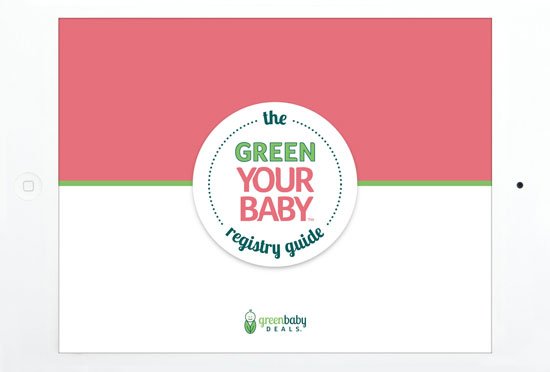 This is just a sample of the natural baby registry guide. Create the entire thing with a few clicks.
Even if you're committed to using washable, reusable wipes, disposable wipes are great to have for daycare use or travel.
WaterWipes are free of fragrance and alcohol. They contain 99.9% water and a drop of fruit extract.
Tip: because these wipes aren't high in preservatives, use within 30 days of opening and don't store in high heat.
Baby-Safe Laundry Detergent
Save money by passing on the changing table and instead using a simple changing pad on your dresser. And, it's portable when you need it.
The made-in-U.S.A. Colgate changing pad is the choice for a GREENGUARD Gold certified and CertiPUR-US certified safe foam pad.
Non-Toxic Convertible Car Seat
Save money and waste by skipping the infant seat and going straight to a convertible. Better yet, the Britax One4Life ClickTight All-in-One Car Seat goes from 5 lb. to 120 lb., has a steel frame and is safe to use for 10 years. It also has a fantastic maximum rear-facing weight of 50 lbs. (rear-facing is 5x safer, so the longer your baby can sit rear-facing, the better).
Make sure you get the Otto SafeWash fabric, which is free of flame retardants. It's removable and safe for up to 30 washes (you'll need it).
Although the Baby Jogger City Mini GT stroller is a little pricier, it will last throughout your baby years and has excellent resale value.
Our favorite features: easily reclines for an infant, has all-terrain wheels, a large sun canopy, light-weight and easy-fold. It's also super easy to push, even on grass.
You don't need the latest and greatest. Save a ton and get an older model: it's still awesome.
It's free of flame retardants, PVC, BPA, latex, Teflon, phthalates, AZO dyes and Scotchguard.
Soulsten Diaper Bag Backpack
Since your baby won't be nestled up to the diaper bag, an organic one isn't worth the cost.
Choose the Soulsten diaper backpack. Because the weight is distributed better, backpacks are so much better for your body.
It's made with a waterproof oxford canvas fabric with 15 compartments (yup, you'll need them all).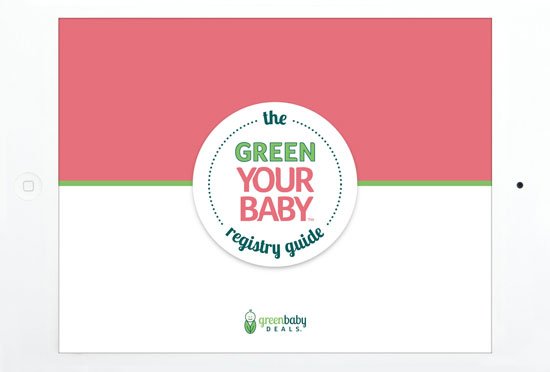 For cryin' out loud, you ready yet?
This is just a sample and there's more. Create your entire natural baby registry faster than labor and delivery.