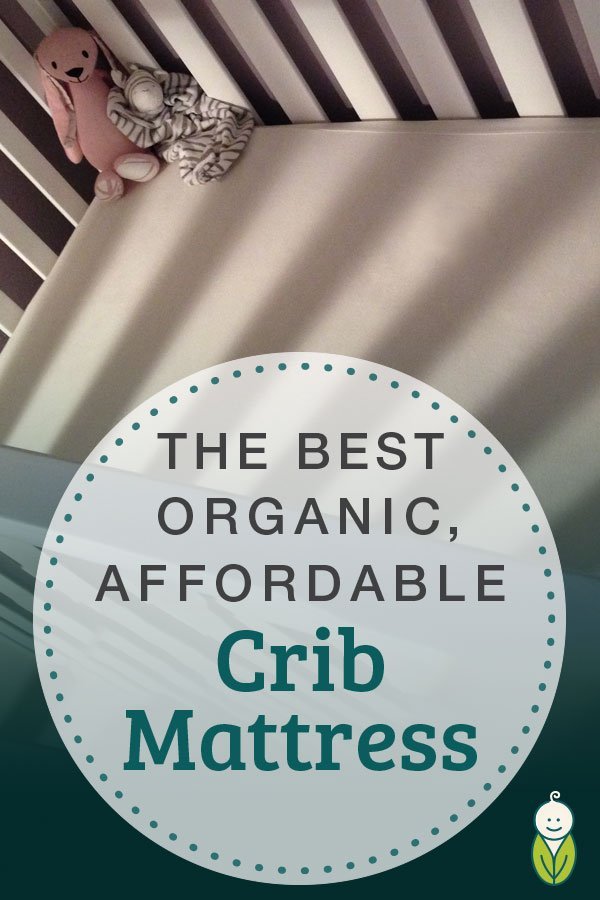 This post may contain clickable affiliate links. It won't cost anything to you and helps keep our site running. For more information, see the disclosure here.
You want the best for your baby, and that certainly includes a non-toxic good night's sleep.
Why choose a more natural crib mattress?
Babies need 10-20 hours of sleep every day, and that's a lot of time in the crib. Conventional mattresses often contain materials such as plasticizers, non-certified foam, and vinyl (PVC) that have been linked to problems with child development. You definitely don't want your newborn breathing in these toxic chemicals released by conventional crib mattresses.
If you're searching for a mattress that won't have that "new mattress" smell when first opened, go for the L.A. Baby 2 in 1 crib mattress. Some organic mattresses can set you back over $300, but we've found the perfect balance between non-toxic and budget-friendly.
Molly was tricked
Meet Molly: a bit ago, she was 33 and expecting her first baby. She regularly reads Environmental Working Group and knew she wanted – needed – to go more natural for her and her newborn.
Molly was totally overwhelmed when she started her non-toxic baby registry.
There was just too much to research, and everything was pretty expensive and adding up quickly. When Molly found a crib mattress labeled "organic" for under $150, she immediately added it to the registry. She was used to seeing organic on food items and assumed it was 100% all organic. This wasn't the case. Was she tricked? Maybe, a little. 
As it turns out, only the cover of the mattress is truly organic. But this isn't greenwashing. This is what it is: a mattress that's "in between" all organic/super expensive and chemical-laden/super cheap. 
After further research she found the foam used inside was soy-based and CertiPUR-US®. Even though the "soy" foam is actually a soy base with polyurethane foam, the certification ensures it's made without phthalates, PBDEs, TDCPP or TCEP ("Tris") flame retardants and is certified low VOC.
Yes, a 100% all organic mattress would be ideal, but we also have to weigh the cost of such things. Sometimes we just do the best we can.
Molly opened up the mattress and was elated there wasn't the typical "new chemical" smell. It's a great mattress. She found a happy medium. Her 4-year-old daughter still sleeps on it in a toddler bed and is happy, healthy and well-rested.
Why we love this mattress:
Made in the U.S.A.
Waterproof organic cotton cover
Has two sides: firm side for infants, and a semi-firm side for toddlers
Made with CertiPUR-US high density soy-based polyurethane foam which provides better support for your baby's spine and mattress edge safety
Air vents on both sides promote mattress freshness
Compliant to CPSC safety regulations
Lifetime warranty with great customer service
Note: as with any mattress, you'll still want to open and "air it out" for a few days.
Here's a quick view:
Speaking of cribs…
You'll want a solid wood crib that doesn't cost thousands. Although not the prettiest, the IKEA Sniglar crib is the best combination of affordable and non-toxic. It's made of solid beech wood, so it doesn't have the concern of formaldehyde-filled MDF, particle boards or VOC off-gassing. It's not advertised as a true convertible crib, but you can take off one side and use it as a toddler daybed without any additional purchases.
Don't forget the crib mattress cover
In general, we have a lot of fluids that make up our bodies. It becomes even more apparent when you have a baby. Whether it's sweat, vomit, pee or poop, it's bound to end up on their mattress at some point.
Even though the L.A. Baby mattress has an easy-clean outside, you'll still want a waterproof cover so you can easily throw it in the wash. Get two if you can swing it (your middle-of-the-night-self will thank you). We love this organic bamboo crib mattress protector. Bamboo is super soft and is grown from trees without insecticides, pesticides or fertilizers.
While we're on the topic of sleep…
Here are a few helpful articles that helped Molly along the (sometimes crazy) pregnancy-baby-sleep journey:
Sleep and Pregnancy
A Parent's Guide to Kids' Sleep Habits
If you're like Molly, you'll be thrilled with the L.A. Baby 2 in 1 crib mattress. You've got this, mama!
Looking for more non-toxic baby stuff? Check out the minimalist natural baby registry checklist.
And yeah, of course we have a deals page.
You also might like: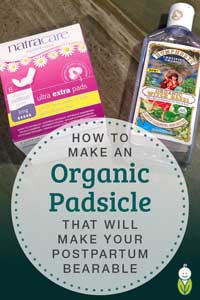 Save
Save
Save
Save
Save